Volunteer Speedway under owner Landon Stallard gearing-up for 2021 season opener; $5 grandstand admission April 24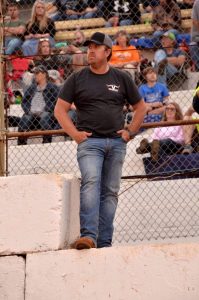 Volunteer Speedway under owner Landon Stallard gearing-up for 2021 season opener; $5 grandstand admission April 24
BULLS GAP, Tenn. (March 14, 2021) — Are you ready to see exciting dirt-track racing action on the high banks at Volunteer Speedway? Start getting ready for the 48th season at "The Gap!"
With talk on social media and throughout the local racing community during the offseason regarding uncertainty operation of Volunteer Speedway in 2021, Landon Stallard wants to let everyone know – he's the owner and looking forward to getting cranked up in late April.
A daytime open practice is tentatively scheduled for Saturday, April 17 from 12 p.m. until 6 p.m., with the season-opening race slated for one week later on Saturday, April 24. … Divisions racing to be announced!
The fan support the past two years he's owned the track has been exceptional, and Stallard wants to show appreciation for your support by offering "Fan Appreciation" $5 adult grandstand admission on April 24.
Stay tuned for more information to be released regarding the 2021 racing season at Volunteer Speedway.
Volunteer Speedway is located just off Interstate 81 at Exit 23 in Bulls Gap, Tennessee.
Volunteer Speedway (Office): 423-235-5020 www.VolunteerSpeedway.com
Steve Collins – Competition Director: 423-444-2907