Volunteer Speedway partners with Food City in 2019; Food City Night at "The Gap" scheduled Saturday, Aug. 10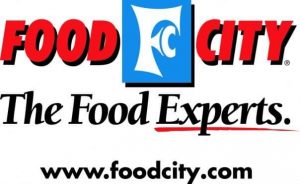 Volunteer Speedway partners with Food City in 2019; Food City Night at "The Gap" scheduled Saturday, Aug. 10

BULLS GAP, Tenn. — We are proud to announce Volunteer Speedway has partnered with the great group of folks at K-VA-T Food Stores (Food City) based in Abingdon, Virginia. Not only are they a huge supporter of our local communities, they have a long history of involvement in racing from the NASCAR level down to local tracks such as "The Gap."
Along with flying their colors on a weekly basis, we are in the planning stages for a few special events in 2019 and hope to build on our partnership with Food City for many years to come. Volunteer Speedway fans, drivers and race teams, let's show our support to Food City and all their local stores around East Tennessee, Southwest Virginia and Eastern Kentucky.
Food City Night at Volunteer Speedway is scheduled Saturday, Aug. 10, with the American Crate All-Star Series $2,000-to-win Food City 40 headlining the racing program.
Volunteer Speedway will be participating in Food City Family Race Night on Wednesday, Aug. 14 in downtown Bristol, TN/VA. Any driver who wishes bring their race car to display and be part of the festivities, contact track general manager at (423) 676-9080.