In Memory of Jon Perry – longtime Volunteer Speedway worker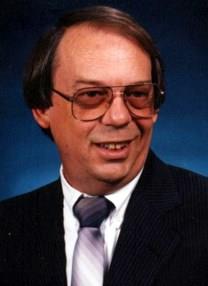 Volunteer Speedway owners Joe and Phyllis Loven, along with all track personnel, are saddened regarding the sudden passing this week of longtime track worker Jonathon "Jon" Perry. Jon, along with his wife Sue, were smiling faces who became involved at the track in the early 2000s selling grandstand admission tickets, and for the past seven years had sold pit and tier-parking admission. Jon will truly be missed by his "racing family" at Volunteer Speedway … Thoughts and prayers are with the Perry family that God will comfort you in your time of sorrow. The arrangements for the Perry family is being handled by East Lawn Funeral Home and Memorial Park, located in Kingsport, Tennessee. Jon's obituary is listed down below.

~~~~~~~~~~~~~~~~~
JONATHON "JON" BARRY PERRY – KINGSPORT, TN
September 15, 1946 – February 18, 2016
Jonathon "Jon" Barry Perry, 69, of Kingsport, passed away on Thursday, February 18, 2016 at Holston Valley Medical Center. He was born on September 15, 1946 in the Bloomingdale area of Kingsport to the late Kate D. Dalton Perry and William K. Perry.
Jon was a 1964 graduate of Ketron High School and served in the United States Air Force, Strategic Air Command. He was previously employed by Kingsport Press and retired from Central Transport. He was a volunteer for the American Red Cross and worked at Volunteer Speedway. Jon had a love and passion for cars and planes.
He was preceded in death by his parents, William K. and Kate D. Perry. He is survived by his wife of 49 years, Sue Perry; daughter, Stephanie Perry Cochran; brother, Bob Perry; nephew, Brian Perry and his wife, Carrie; Niece, Amy Louthan and her husband, Jim; two grand-nephews and two grand-nieces; one great-grand nephew; and aunt, Katherine Depew.
The family will receive friends from 1:00-2:00 p.m. on Monday, February 22, 2016 at East Lawn Funeral Home, Kingsport, TN. Funeral Services will be held at 2:00 p.m. in the Chapel of East Lawn Funeral Home with Minister Mike Beverly officiating. Burial will follow in the Garden of the Good Shepherd of East Lawn Memorial Park with Military Honors rendered by American Legion Posts 3/265.
In lieu of flowers, memorial contributions may be made to the American Red Cross, 660 Eastern Star Rd., Kingsport, TN 37663. Online condolences may be sent to the family www.eastlawnkingsport.com. East Lawn Funeral Home and Memorial Park, 4997 Memorial Blvd., Kingsport, TN, has the honor of serving the family of Mr. Perry.